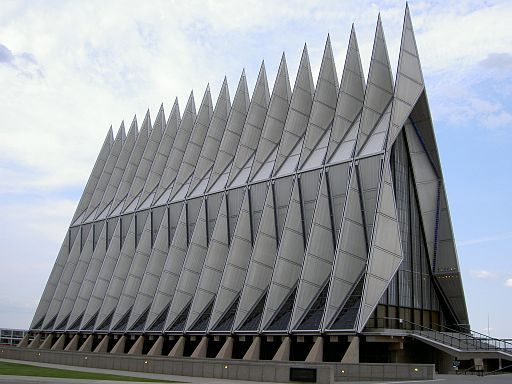 I seem to remember this song dropping into my head while walking along outside of Mitchell Hall (the cafeteria) while a cadet at the United States Air Force Academy around my junior year sometime in 1993.  Although I'd grown up attending church, it wasn't until that year that I became painfully aware of my confusion regarding what it meant to be a Christian.  Someone recommended the book "More Than a Carpenter" by Josh McDowell to me around this time and it helped to clear things up.  It was then that I believed that Jesus was who He said He was, did what He said He did, and that the Bible was true.  I can't honestly tell you the exact moment at which I became "born again", but I know that at this point I had become a follower of Jesus and began studying the Bible more seriously.  I was such a young believer however that when asked to share my testimony during a chapel service around this time, I didn't have a clue what they meant and asked if I could just sing this song instead.  Thankfully one of my classmates was gifted on the piano and she accompanied me.  It wasn't until years later that I began attempting to accompany myself using the guitar. 
(Note:  The photo is of the Cadet Chapel at the United States Air Force Academy.)
Lord I Thank You 
Refrain 
Lord I thank You for my life 
And I lift it up to You 
May I use it to Your glory 
Living it the way You want me to 
Lord I thank You for my hands. May they always do Your work, 
No matter where I am, no matter how much they hurt. 
Lord I thank You for my eyes. May they never fail to see 
All the suffering around me, the souls that need to be set free. (refrain) 
Lord I thank You for my feet. May they always walk in Your ways 
May they run and not grow weary even on the longest days. 
Lord I thank You for my voice.  May it proclaim the news of Your Son. 
Although weak or rough or faltering, may it not cease until Your work is done (refrain) 
Copyright 1993 Holy Spirit (via Paula Thorson)