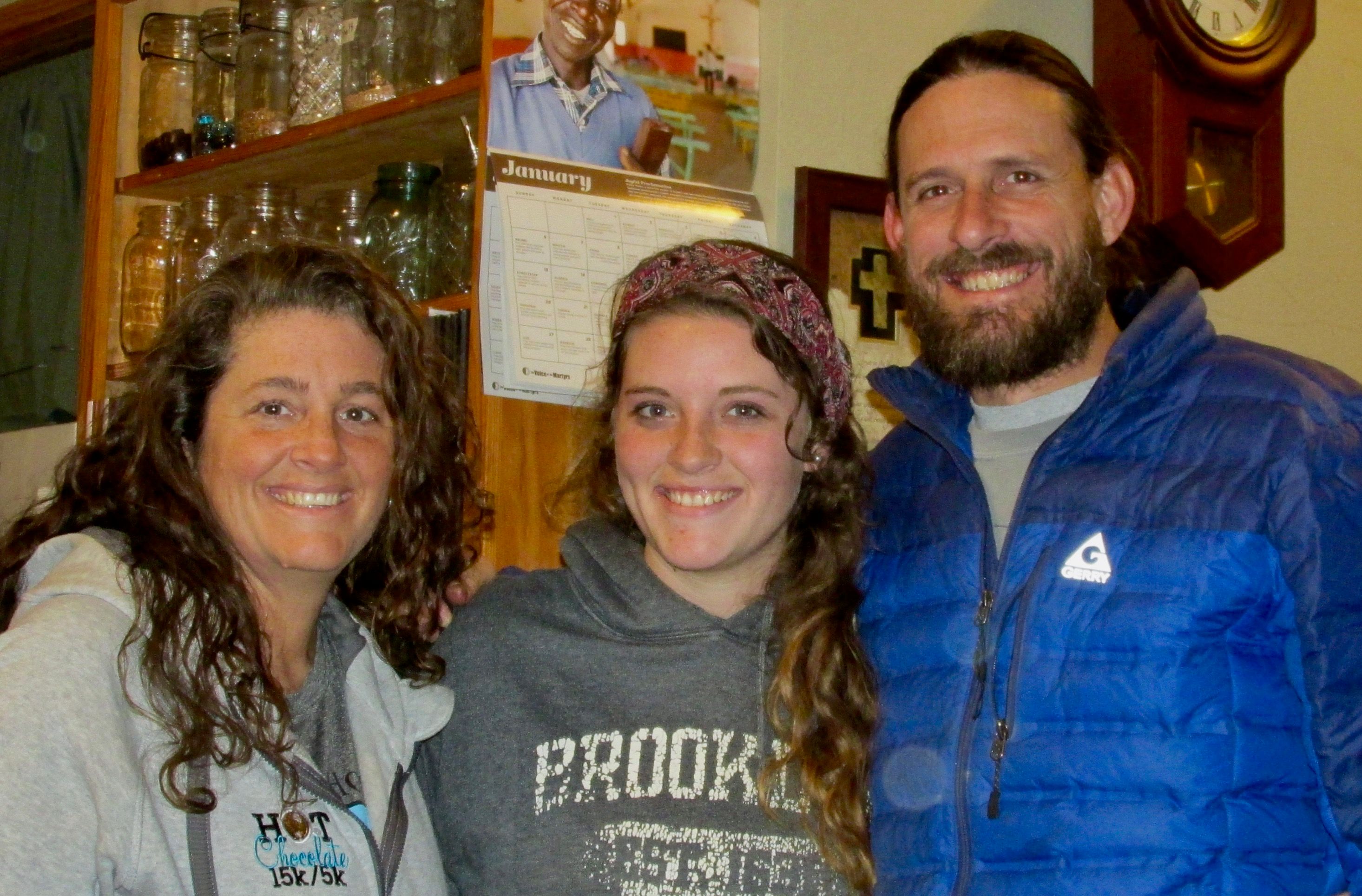 (The above photo is of Vicki, the proud Mama, Holly, and Jason, the proud Daddy.)
This song came to me one morning shortly before our neighbor Holly Coon was to leave on her mission adventure earlier this month.  We had asked to pray for her before she left so I felt like the song was meant for her and we shared it when they came over for prayer.  The above picture was taken that evening.  I've lived next to the Coons for more than 13 years (15 years for my husband) and Holly has changed a good deal in that time.  I love to see young people like her seek the Lord with their whole hearts and step out in faith to follow His leading.  I asked her Mama (Vicki) to write a short blurb for me to put on this blog so that I didn't mess up the details.  I know that they would appreciate prayers for Holly.  Here's the blurb:
"Holly Faith is starting a great adventure! She is attending Youth With A Mission (YWAM) Disciple Training School in Townsville, Australia, then head out on a ministry outreach to the island nation of Papua New Guinea (PNG). In total, she will be gone for 6 months. 
For the first part of her trip in Australia, she will be in a classroom setting learning Biblical truths, growing closer to the Lord and preparing for ministry outreach. 
Once in PNG, Holly will be trekking through remote areas to bringing much needed medical aid, supplies and the gospel to indigenous tribes. She will be living out of a backpack as she hikes to villages that are unreachable by car or plane. 
We are so excited for Holly as she trusts the Lords leading to step out in faith and leave the comforts of home to share the living gospel at the uttermost parts of the world... 
Please pray with us for Holly's safety, spiritual growth, effectiveness in evangelism and that she would be able to finish out her fundraising goal. 
We are deeply grateful for everyone's love and support as she pursues this leading! THANK YOU and God Bless!" (End of her Mama's blurb)
I thought it would be fun to include some blasts from the past.  It really does go quickly.  It is hard for me to believe that Holly was so young when I first arrived here and now she is off doing this.  It makes me want to savor the time that I have left with my children all the more.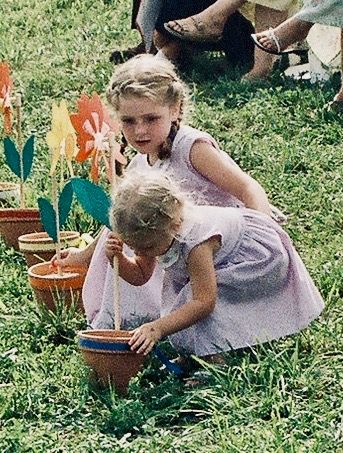 (Here Holly is at our wedding in 2005 helping her sister Katie get her pinwheel flower in the pot.)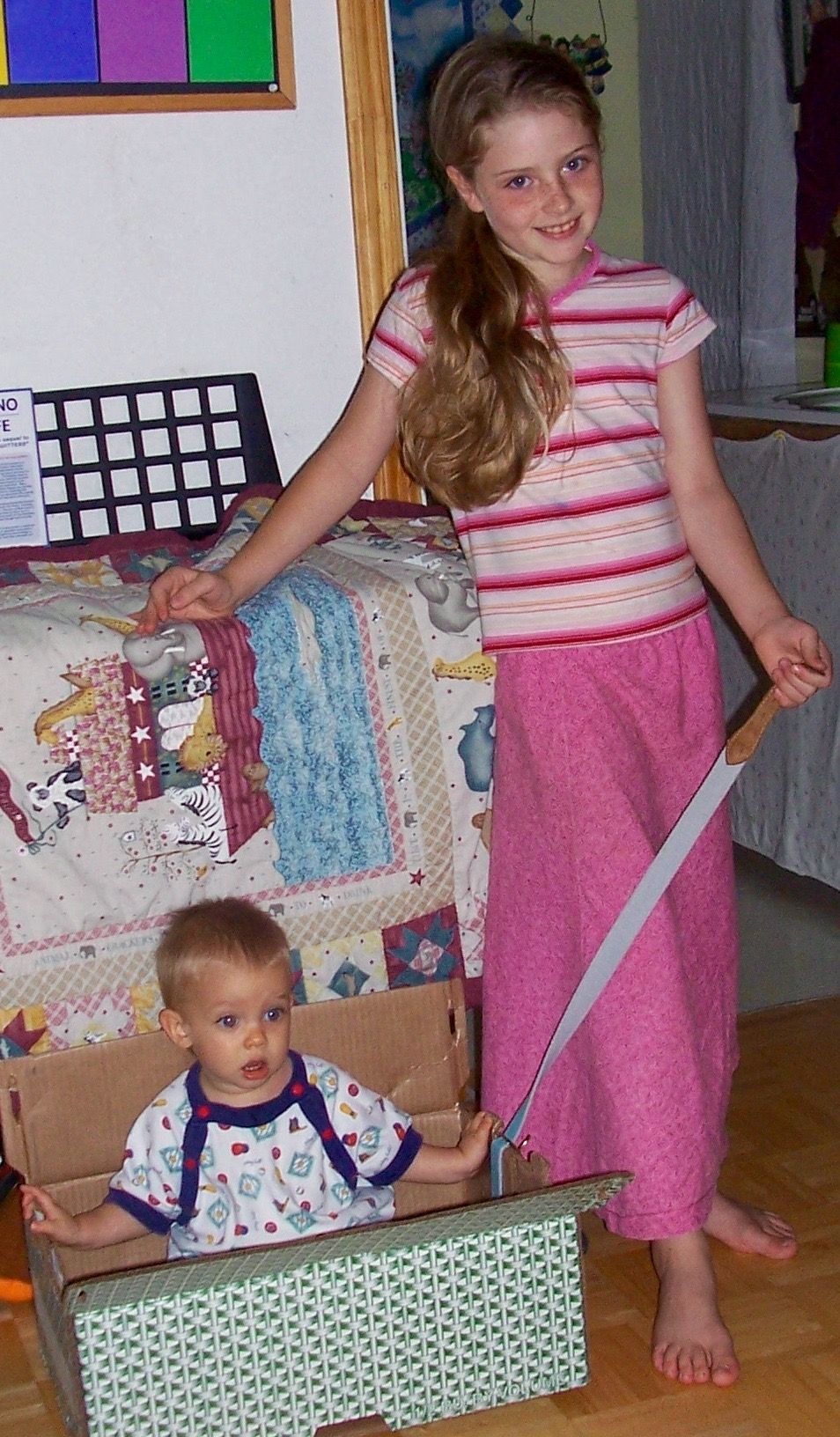 (For a season Holly came over and played with Tevya for a couple of hours each week.  I think she was about eight here.  Tevya was less than one and is now twelve.)