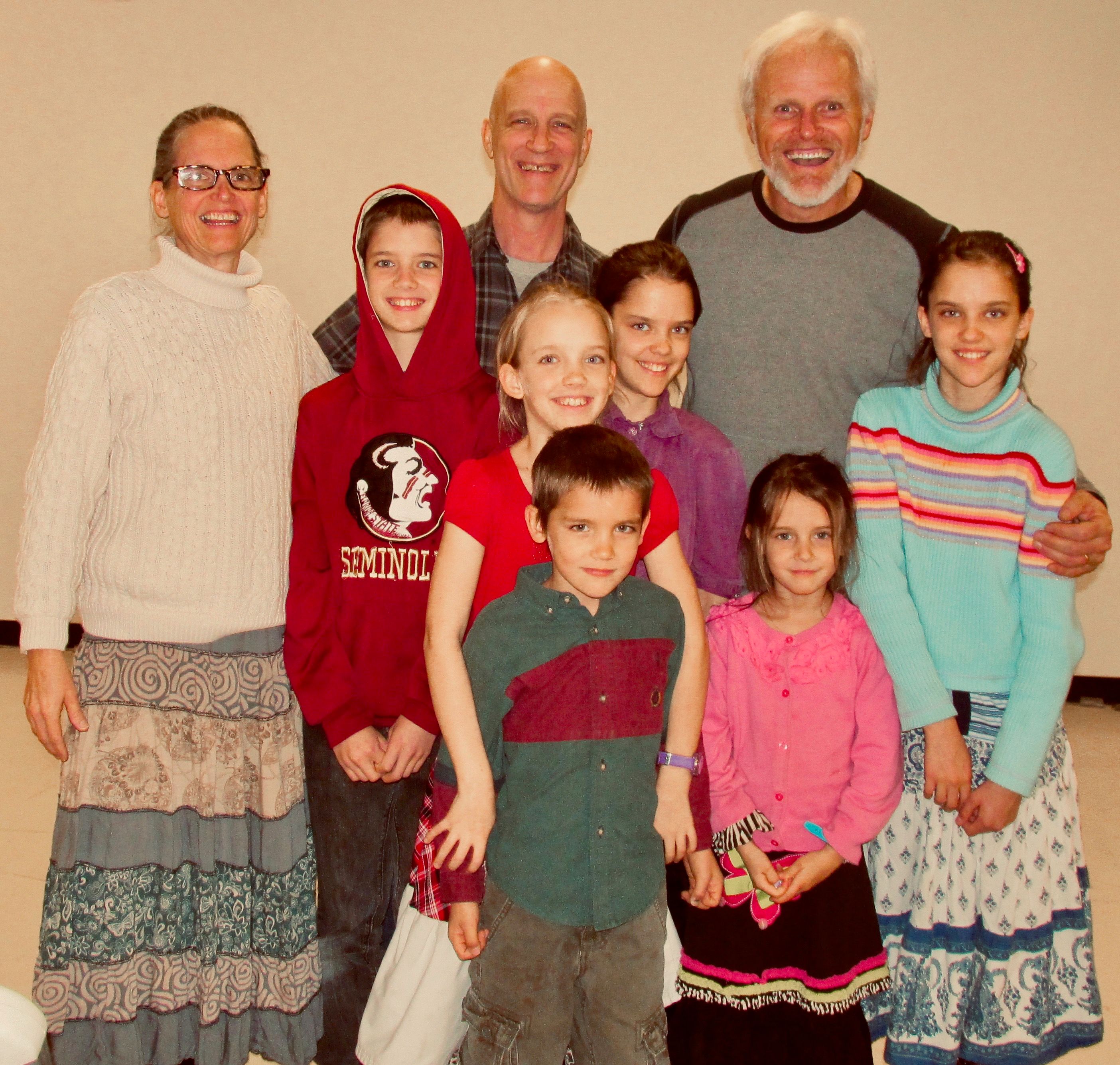 On March 2, 2019 Tiveria and Tikvah were baptized at the Linden Community Center in Linden, TN.  Dan Mohler spoke that weekend and invited those who wanted to be baptized to come prepared that evening to do so.  Years before, the wife of my husband's boss mentioned how neat it would be if she were to be baptized by Dan.  She had seen him speak a couple of times and liked listening to his teachings.  He finally came to our community and spoke and God answered the desire of her heart.  Another man from Todd's work that many had prayed for also got baptized along with two of our neighbor girls and another man from the community. 
A couple of weeks prior I was doing dishes with Tikvah and she commented that she "met Jesus for real". I shared that at our home fellowship one Sabbath and one of the young men began praying privately for her to have the opportunity to be baptized soon.  I too was praying about when we should have the twins baptized knowing that Tiveria had also voiced interest in following the Lord quite sometime before that. 
Another neat aspect of the girls getting baptized that evening is that Tiveria Johnson was there with her family and her mother told her to pray for Tiveria when she went under.  Back in 2003 before I was married Nancy Campbell's first Above Rubies girls and fell in love with the name Tiveria when I met her granddaughter.  I decided at that time that I wanted to name my first daughter Tiveria.  How neat that the young lady that she was named after was present for her baptism.  God is so good! 
I specifically did this Scripture song (Romans 6:11-14) this month because of their baptism.  It is a reminder that the old man was buried with Christ so that the new man can be resurrected with Him.  It is a good reminder for their parents as well.