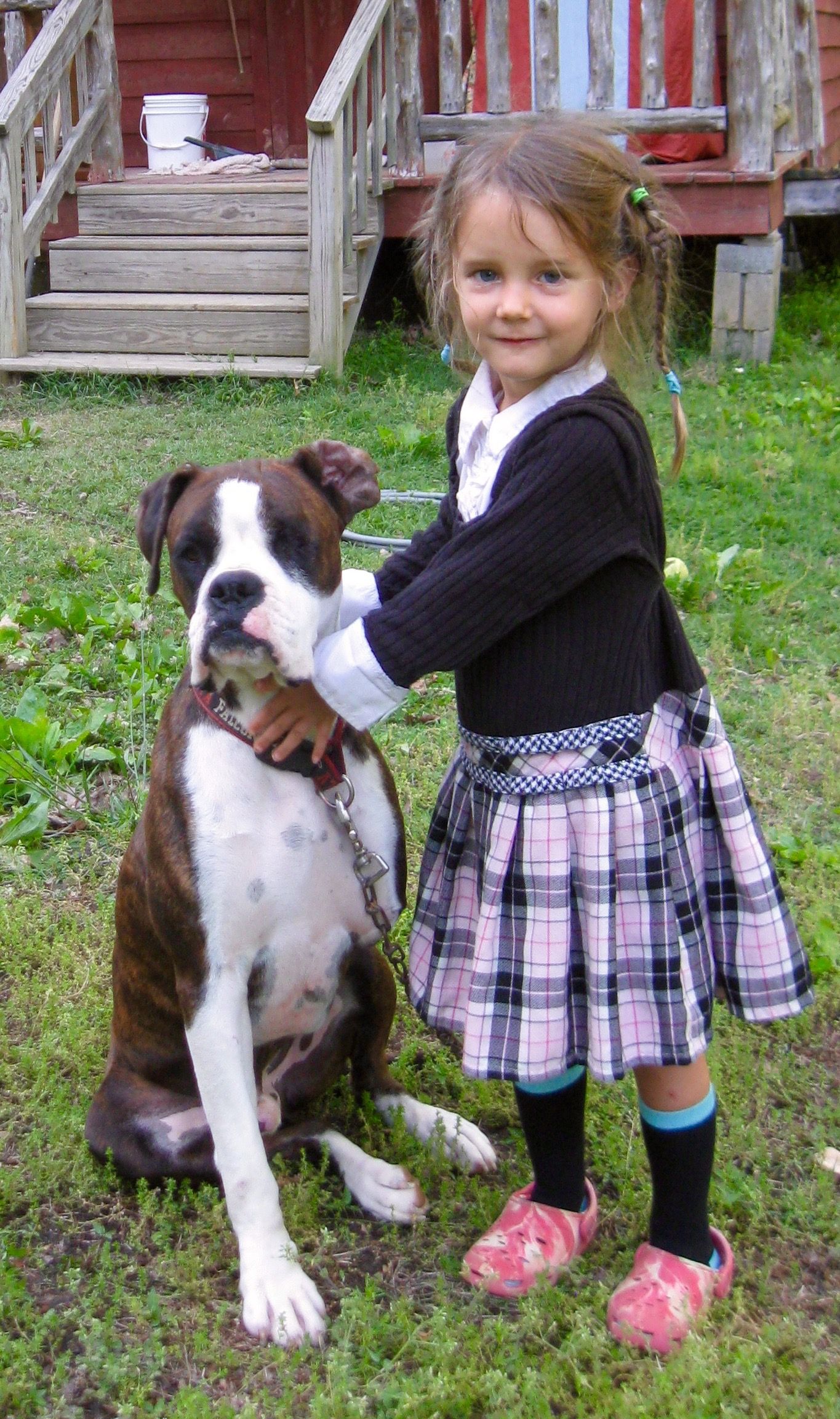 The following is an article that appeared in a recent Above Rubies magazine.  I told the story to Nancy Campbell in May of 2018 at an Above Rubies Family Camp that we were attending and she asked me to write it up.  I did so shortly thereafter.  Nancy didn't include the quote by Jim Elliot, but I am.  The photo above is of Tirzah with our dog Romeo.
"I think God is to be glorified in our asking the impossible of Him."  Jim Elliot 
In the summer of 2017 our family decided to sponsor a young orphan through Iris Global Ministries (the ministry of Rolland and Heidi Baker).  Although we did pray about it, our method for choosing him was not terribly spiritual.  Because we didn't have internet at home at the time, I took the children to the park in town and looked up the ministry on my laptop.  I had the children look at the pictures of those available to sponsor and decided to limit our choices by looking for a child whose name started with a "T" just like the six Smith children.  They decided on a cute toddler named Toky from Madagascar.  Our youngest daughter Tirzah (age 4) took it upon herself to pray for him during our daily prayers. 
After sponsoring him for a few months, I finally got around to looking up more information about Madagascar on the internet.  I was surprised to learn that the country was at that very time experiencing an outbreak of the black death, the "deadliest outbreak of the plague in modern times".  In one reference I found it said that it began in August, the very month that we started to sponsor Toky.  It was in late October or early November that I first learned of it and Tirzah began praying daily for Madagascar, that "the plague would die and the people not die".  She did this for about two to three weeks before I finally checked the internet again to get an update.  On November 20th, I found an article dated November 17th stating that there had not been another case of the plague reported in the last three weeks.  This coincided roughly with the time frame of the beginning of Tirzah's prayer campaign. 
Now some would say that it was pure coincidence that we learned of Madagascar's plight and happened to start praying for it around the same time that the plague ended.  I however choose to believe that our merciful God not only led us to sponsor a child from Madagascar at just the right time, but also heard the prayers of a four-year old girl and turned the tide of an epidemic that could have easily spread beyond the borders of this African island country.